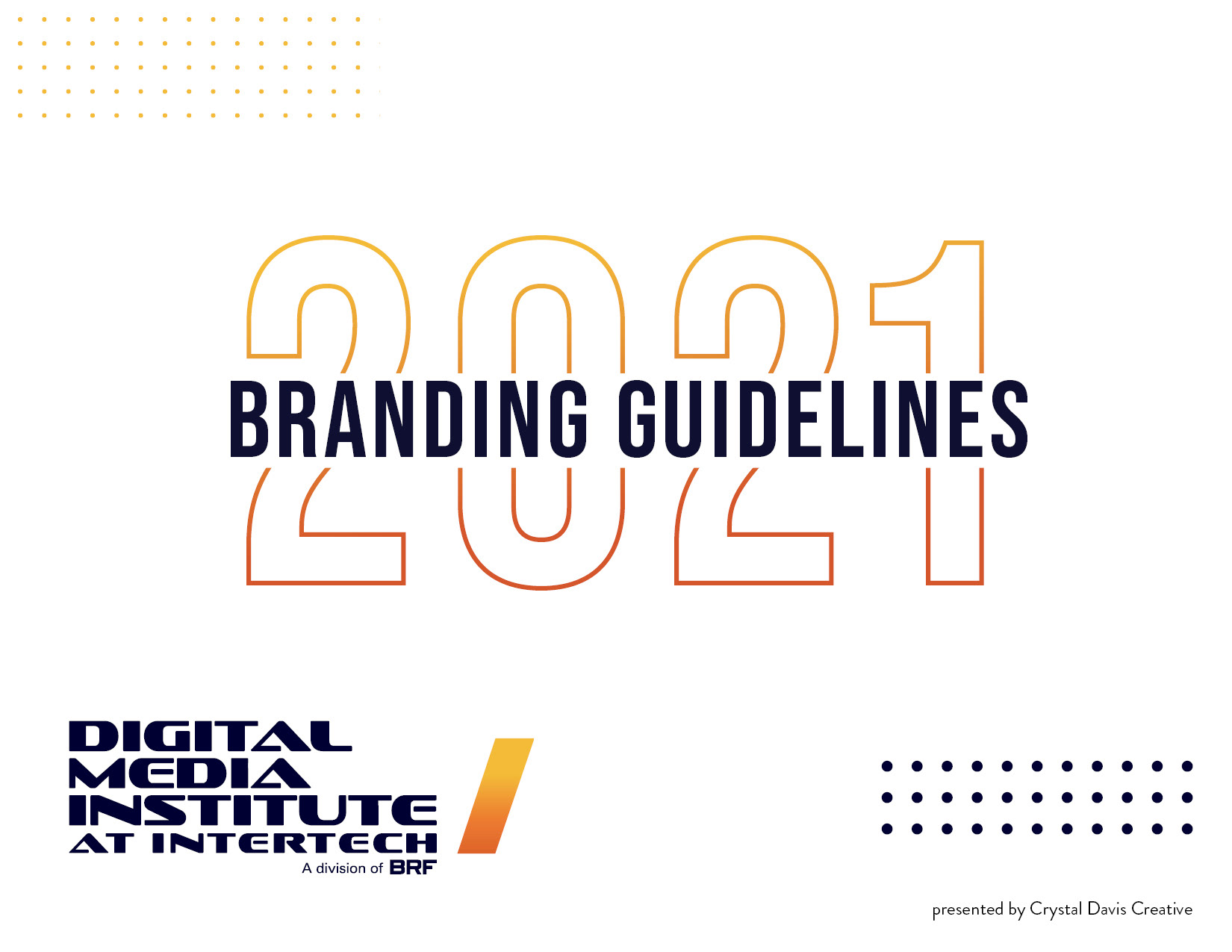 Updated Branding Proposal for Digital Media Institute added a gradient to the logo for a feel of movement and geometric elements appeal to a variety of creatives, which was the client's target audience.
DMI's most popular t-shirt design. I did the mock up, and file revisions to make it monochromatic pre-press. A former student, Cameron Nichols did the character illustration of the school
mascot, "Sparks Botman."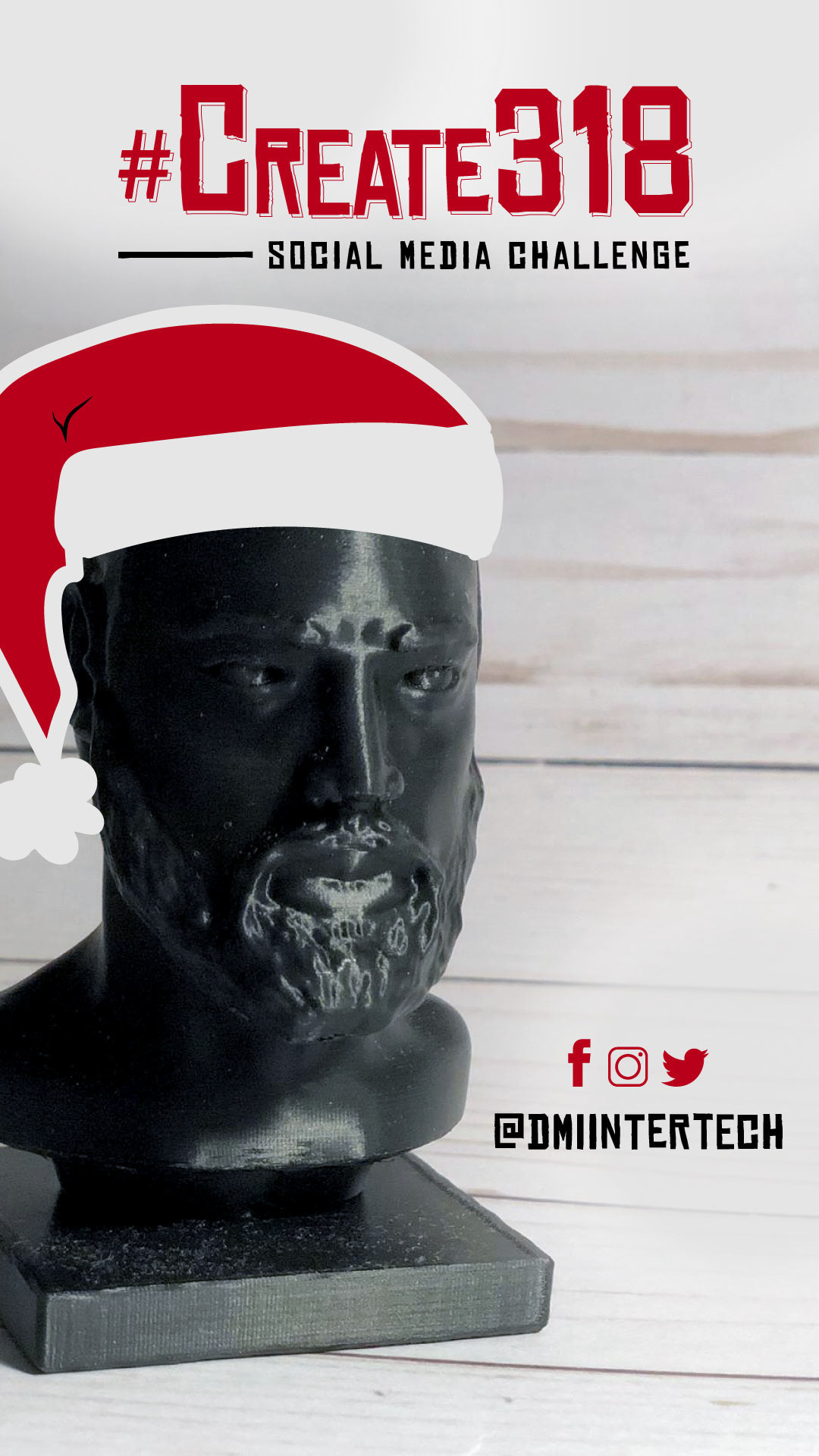 #Create318 was a social media contest I developed and produced where each time a user participated in a challenge their name was entered into a drawing to win a 3D printed bust of themselves. There were over 8,000 entries across 3 different platforms. This effort was the first phase of an online brand awareness strategy developed with the client.
This is former student, Max Honig featured in a promotional video, I scripted and produced on location at KTBS. It was shot on a Black Magic camera and edited for different mediums in PremierePro.
(Digital) Logo Branding/ Photography
My photographs of the American Rose Center are still the most viewed images of the garden on Google, and were picked up by Southern Living magazine via Chris Jay at the Shreveport-Bossier Convention and Tourist Bureau in 2018. 
The logo was designed for the ROSE.org website rebrand and continues to be used in their digital content. 
It was made to resemble the iconic Windsounds Tower in the gardens. 
Publication design was also part of my job responsibility. I designed the bi-monthly magazine, several seasonal pamphlets and a calendar distributed to the American Rose Society members, which was about 6,000 at the time.
Fatty Arbuckle's Pub, Fat's Oyster House, Bourbon & Barbeque and all of VC Holdings were a client from 2018 until 2022. I designed and produced menus, social media graphics, photography, videography and websites for all ventures.
ROSE.org
,
FattyArbuckles.pub
and
BourbonandBarbeque.com
were all built with Wix because the client wanted online assets they could maintain and update themselves as needed. I find builders like this work well for smaller staffed organizations because they are more user friendly.
ModernRoses.org
was built from an old SQL database that was used as the International Cultivar Registration Authority of over 40,000 entries. This project was a collaborative effort with software developer, Thomas Nourse. I managed content curation, editing and tech support to members.
DMI.edu
was a collaborative effort with Emily Hamann and Nolan Baker, both teachers at DMI. I managed content curation, SEO, analytics, editing, updates and maintenance.
I believe with the host of tools available for client websites, it's about choosing the best one for the job. They all have their pros and cons, but I like to use what will be most efficient. Even this site is normally hosted through Wix as well, but I recently redirected it to Adobe Portfolio to try a new platform. You can visit my old site design
HERE
.
This is my home office! I have a very colorful Highland home next to Fat Calf Brasserie and my office windows look out on Columbia Park. My most creative time of the day is mid-morning, so I try to schedule myself accordingly. I infuse something educational and challenging into each day. Sometimes it's listening to a creative podcast (I like Creative Pep Talk) or watching a Tutorial Video on LinkedIn Learning (formerly Lynda.com), Spoon Graphics, or Adobe.com. I think keyboard shortcuts and knowing the software is what helps me work more more efficiently.
I am a lifestyle photographer that writes entertainment pieces for magazines, plays the ukulele and loves color theory.  My favorite food is crawfish and sushi. I am the proud godmother to 5 kiddos, cat-mom to 2 and I grew up on a horse farm in East Texas. I love hand-lettering, chalk art and polaroid cameras. I read a lot, with a preference for historical fiction. I am a parishioner at Holy Trinity in Downtown Shreveport. I love studying psychology, emotions and body language. I am not afraid of having difficult conversations and leaning in with curiosity. I've been learning Italian for 3 years and my house is covered in vocabulary post-its. My love language is making home videos for friends and family.